March Madness SALE!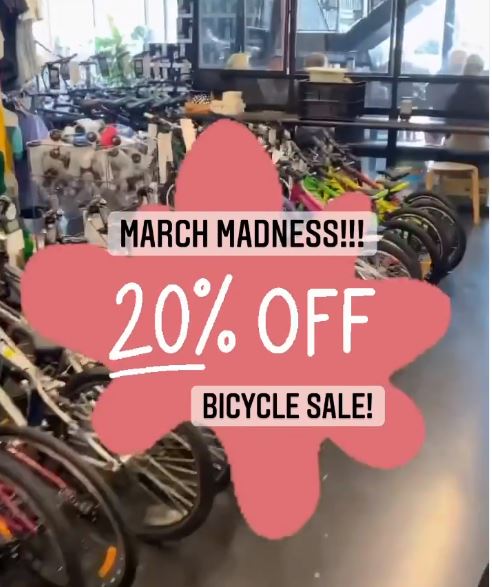 🚨 March Madness Sale now on. 🚨
Our warehouse is bursting at the seams with Giant, Liv, Norco, Merida, XDS and more. It's time for us to clear some space. Over 1000 bikes need to find a new home. Be quick these deals won't last! Sale ends March 31st. So don't miss it!
*T&C: 20% off applies to bikes under $1000 RRP only..